Do people read the emails we send?
How can I develop a cold email outreach program?
I'm not sure what types of content we should include in our emails.
I'm not sure if email marketing will help my business.
Why aren't our emails leading to conversions?
Our email list is stagnant.

If you're here, you probably have a question identical or similar to one of the ones above. You may have tried to conduct your own email marketing campaign without the results you were hoping for. Or you may be interested in trying an email campaign for the first time.
Whatever your experience with email marketing, we want to help. Our team at Sting has helped businesses just like you develop effective email marketing campaigns that led to productive results. We want to do the same for you.

This is an important question to consider as you consider potential ways to market your business. The answer also depends on the type of business you are running. For instance, our two primary industries are medical and finance. In these industries in particular, email marketing can be a great way to educate your prospective clients. With purchases being so substantial and impactful in these industries, people will need to understand the benefits of your offering before they even consider accepting it.
Regardless of the type of business, here are a few of the primary reasons that email marketing is effective in reaching potential customers.
People check their email constantly
Whether it be their personal email address or their business account, most people check their email at least once a day. This attachment that almost everyone has to email allows us to provide an effective email marketing service. While other forms of content marketing, such as blog posts and white papers, can be useful, email easily provides the greatest potential for reaching potential customers.
People appreciate great offers delivered right to their mailbox.
When someone receives a special, great offer delivered right to their mailbox, they're usually going to be quite happy about it. We will make these email offers feel personal by directing them squarely at your ideal audience or user persona. By focusing on pain points and feelings that these people are likely to have, we improve the impact the offers will make.
(Potential) Customers will engage with quality content.
The emails we send have high open rates because of their engaging, high-quality content. Part of the battle is an effective subject line that demonstrates the great information within without coming across as sensational. The other part of the battle is actually creating good content. We conduct thorough market research, which helps us know which topics and problems that readers have we should talk about.
Essentially, email marketing is one of the most efficient ways to provide useful content and offers to targeted individuals who have already expressed at least some level of interest in your business. Since people pay significant attention to email, you will have as captive of an audience as you can get.
But anyone can manage an email marketing campaign, right? Well, sure. Anyone can manage a campaign, but that doesn't mean that you can manage a great campaign that leads to conversions. That's where we come in.
Here at Sting, our goal is to outfit your business with an effective, comprehensive marketing strategy tailored to your company. As part of a larger effort, an effective email marketing campaign can help you to build your business. However, we don't send emails for the sake of sending emails.
From brainstorming to planning to creating to sending, we are strategic in our approach. Our email marketing campaigns are all about getting the results you need. Below is an in-depth look at our strategic approach to email marketing and how it will benefit your company.

We will work closely with you to determine who your ideal audience is. By establishing your ideal customer, we can focus the content to match that person and their potential needs and problems. For instance, if you are a financial provider for small tech businesses, your ideal audience will fit a certain demographic. With this information, we can establish a typical age range and problems they are likely to be concerned about, which helps us to target our campaign.
Clear demonstration of benefits.
Once we establish who you are attempting to reach and connect with, we will help you build your email list. One of the best ways to do this is by incentivizing your current customers to refer their friends and other businesses they work with. We also conduct other online advertisements through effective, engaging landing pages that invite people to give their email addresses. Typically, these have some sort of incentive as well.
In addition to inbound email list generation, we can help with outbound or cold emails. This works well for B2B to help bring awareness to a market not immediately searching for your solution. Our content and email teams develop targetted lists or use your existing lists, to stay in front of potential customers and engage them with industry authority content.
Our experienced team will work with you to create and send email newsletters to discuss new deals or products. Whether it be the launch of a new product, a new campaign, or new direction in the company, it is important that your potential customers stay informed. By providing strategically-timed updates about your products or services, you can grab a customer's attention when they are the most likely to want your product. For instance, for a B2B capital provider, keeping track of your potential clients' history allows you to remind them of the capital you offer when they are the most likely to need it.
One of the most important parts of email marketing is giving the readers incentives to actually open and read the email. We will work with you to develop and promote special offers that will capture the reader's' attention as soon as they see the subject line. Coupons for a new product, unique offer, or referrals that provide the reader with incentives (such as discounts or cash) will improve both your open rate and the number of people who respond.
Content writing for email marketing.
Of course, the emails we create and send will have engaging body copy that will simultaneously engage the reader and educate them about the services you offer. Personalizing the copy, subject line, and headers is one of the best way to show your reader that the information in the email will help them specifically. And while remaining professional is a top priority, we also want to ensure that your voice and personality shines, allowing you to better establish your brand.
Part of larger marketing strategy.
Most of what makes our approach so effective is that it sits inside of a larger context. We don't conduct email marketing in isolation. We make it connect and coincide with alternative forms of marketing (social media, search engine optimization, etc.), which improves its overall impact. When all your marketing channels are connected and working together, you are able to develop your own consistent brand and voice, which improves your reach and improves your credibility.
Every email we send will include some obvious call to action. All of the other points we have discussed are important; making sure that your content is relevant and high-quality and reaches the right people is paramount to the success of an email marketing campaign. However, this may be the most important, as simply showing the reader content does not compel them to act. Whether it be to provide more information, sign up for an event or offer, or actually make a purchase, we will include an appropriate call to action with every email.

Why Should You choose

Sting
We know that you have plenty of options for email marketing at your disposal. Email marketing software, such as Hubspot or Ontraport allow you to automate the process and plug information into email templates. While trying to do it yourself may be tempting, it will not yield the best results.

Here are some reasons you should choose Sting to conduct your email marketing and your overarching marketing strategy and campaign.
Simply sending out emails to potential and previous customers could bring about conversions, but that is not the recipe for success. Sending targeted emails that fit into a full, detailed and strategic marketing plan, will help promote your brand and increase your customer base. We offer a wide range of services, ranging from content marketing, social media marketing, search engine optimization, website design, optimization, and tactical marketing, among other things.


We have worked with dozens
of companies just like you.
Our team has extensive experience working a variety of industries such as law, medicine, tech, and insurance. We know how to make your business stand above the rest and attract new customers.
We are always trying to scour the data to improve our approach and strategies (and the results). We don't do things just because that's how we have done them before. Every move we make is based on data, intentional, and made with the belief that it will yield positive results for your business.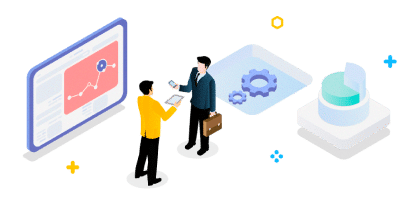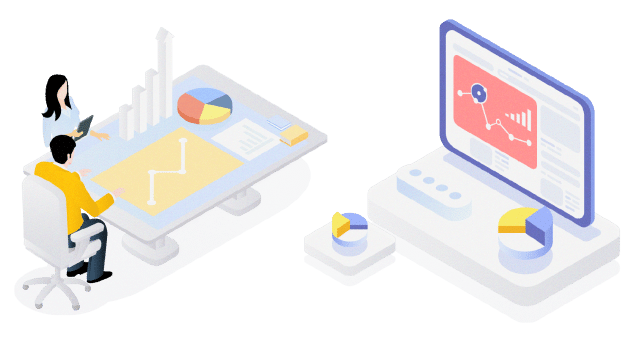 We treat your business like our own
The success of your business is incredibly important to us, especially because your success proves our success. Seeing your business grow is just as fulfilling to us as it is to you.
This connection with a larger, data-driven, efficient marketing strategy is what distinguishes us from someone who tries to run their own email campaign through an email marketing software or on their own. You should utilize email marketing as part of our comprehensive marketing plans. If you are interested in taking the next step, contact us and get ready to Sting.